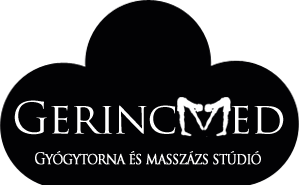 Kinesio Taping
The Taping - method and tape – was developed by Dr. Kenzo Kaze, a Japanese practitioner licensed in chiropractic and acupuncture. The tape is high quality textile, its width, weight and stretching properties are similar to human skin. On the back it is covered with 100% acryl adhesive. Kinesio taping is 24 hour long informative therapy without side effects. It is like the hands of the therapist would heal all day long the regarding part of the body.
The tape doesn't contain any pharmaceutical element, it is neutral to the skin, it lets air and water through and the permeability only depends on the way of fixing (functional effect). It has a painkiller effect too because the skin under the tape moves permanently due to the movements of the body having an effect on the mechanoreceptors which reduces the pain. The properly fixed tape stays longer (for 5-8 days) on. It can be used as an additional treatment beside physiotherapy. The different taping techniques can strengthen the muscles and correct the posture. It stabilizes the joints, and pulls the muscles in the proper direction during which the balance of the muscle restores. The blocks restored with manual therapy and the improper joint positions can be fitted in the right position for days.
Use of Kinesio Taping:
Sports injuries

Sprains

Strains

Joint instability

Muscle weakness

Pain in the muscles

Pain in the joints

Shortened muscles

Bad posture

Scheuermann disease

Curved spine (scoliosis)

Taping is a treatment where the patient can 'take home the hand of the physiotherapist' (the tape). The effectiveness of the method comes from the fixing and the natural movements of the body. The tape work effective until it is on.