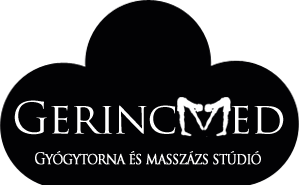 Manual therapy
Manual therapy based on osteopathy and chiropractic is a scientific based healing method which was improved by physicians.
It is dealing with the diagnostic and the therapy of the reversible disfunctions in the human musculoskeletal (spine, joints, muscles) system.
It is a therapy done by hands (manual) using "soft tissue techniques" which relieving the disability of moving in the joints and, if needed, with relaxing or strengthening the muscles restores the original functionality and static of the spine and the joints. With this it decreases or completely eliminates the pain. When the pain goes away and the movements become easier, the psychical and physical comfort of the patient starts to get better.
The proper diagnostic is really important. We interrogate and look at the patient. We examine his movements then we compare his complaints and his physical deformations with the results of the diagnostic findings (X-ray, CT and MR). After this we carry out the treatment which is specially focused on the patient's problem.
Manual therapy treatment areas:
Pain in the neck, back pain and lower back pain

Hip pain

Shoulder- and elbow pain

Extremity pains

Disability of movement caused by muscles

Starting herniation, herniated discs

Headache ( locomotoric originated )

Contraindications:
patients having tumors

acute osteoporosis

having an acute inflammation

by traumatic differences

at acute degenerative changes (osteoarthritis )