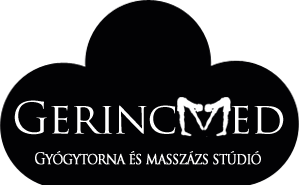 Deprecated
: preg_replace(): The /e modifier is deprecated, use preg_replace_callback instead in
/home/gerincme/domains/gerincmed.hu/public_html/p1/smarty/Smarty_Compiler.class.php
on line
270
About us
Our team set up for years ago. Our main goal is to show a possible way like a compass to reach the balance between body and soul. This contains changing the people's approach and lifestyle enlightening the fact that the solution lies 'within us'.
The cornerstone of our approach is the prevention that leads beyond the spectrum of the traditional symptomatic treatment. The appearance of the symptoms is usually a conclusion of a long-lasting chain of imbalance, where eliminating the real 'root problem' restores the balance. We can help in this on body and energetic level. We are waiting for our Guest with high competence and sincere smile on our island of peace.
For employees doing sedentary work at large companies we provide a full ergonomic program under the banner of prevention. Read more: Offer for companies.
(Full English personal pages coming soon!)

Physiotherapist and
Manual Therapist

+36-30 / 991-2201

Gyógytornász, gyógypedagógus

+36-20-4368649

Gyógymasszőr, Biodinamikus Craniosacrális terápia, Dorn terápia, Kineziológia

+36-30-2598285

Talpreflexológia
FDM terápia
SI terápia
Svédmasszázs
Triggerpont terápia
Hegmasszázs terápia

+36-70-4297611

gyógymasszázs, triggerpont-terápia, alternatív mozgásterápia

+36-30-4986657