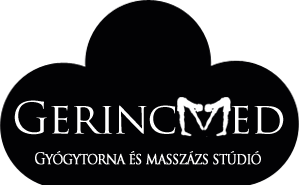 Deprecated
: preg_replace(): The /e modifier is deprecated, use preg_replace_callback instead in
/home/gerincme/domains/gerincmed.hu/public_html/p1/smarty/Smarty_Compiler.class.php
on line
270
Prices
| | | |
| --- | --- | --- |
| Treatments | Duration | Price |
| Complete physical examination-manultherapy | 60 minutes | 15000 Ft |
| Manualtherapy - controll | 40 minutes | 10000 Ft |
| Physiotherapy | 60 minutes | 8000 Ft |
| Kinesio – taping | 20 minutes | 3000 Ft |
| Ultrasonic- electrotherapy | 20 minutes | 3000 Ft |
| Spineliner | 30 minutes | 9000 Ft |
| Therapeutic-relaxing-segmental massage | 60 minutes | 7000 Ft |
| Lomi Lomi Nui massage | 180 minutes | 15000 Ft |
| Reflexology | 50 minutes | 6000 Ft |
| Triggerpoint therapy | 60 minutes | 7000 Ft |
If you buy 10 sessions at the same time we will give a discount of

10%.

Please let us know on the previous day if you would cancel one of your occasions. If you don't inform us within 24 hours the price of the treatment is non-refundable.
We don't accept text messages as cancellation.
Sessions are valid for 3 months from the date of purchase and they aren't transferable.

Accepted Health Fund memberships:: Dimenzió, Axa, Tempó, Adoszt, Honvéd, K&H, OTP, MKB,Vitamin